The Delta Prime Team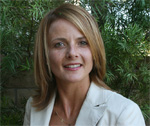 Lorenza Pakula, President, Human Resources and Organization Development
Lorenza Pakula is a seasoned HR expert with more than 17 years of experience as an HR executive, organization development consultant, and executive coach. Her extensive professional background, combined with an undergraduate degree in sociology and business administration, a master's degree in organization development, and a professional designation in human resources management, make her a leading authority on strategic HR consulting, organization design, change management, leadership development, and end-to-end talent management.
Pakula has spent the bulk of her career building, transforming, and revolutionizing HR departments at Fortune 500 companies, including Credit Suisse First Boston, and The Walt Disney Company, as well as mid-market companies in IT and non-profit organizations.
After a long tenure in the private sector, Pakula was compelled to return to her passion for sociology and helping mission-based organizations. She founded Delta Prime Consulting as a vehicle to assist mission-based organizations in applying effective, actionable corporate processes and disciplines to achieve their objectives.
Pakula rails against implementing the tired, carbon-copy solutions used at many multi-national, for-profit corporations. Instead, she crafts practical solutions to overcome mission-based organizations' challenges and bolster their strengths. She prides herself on an ability to form collaborative partnerships with clients, plan and implement key HR-OD initiatives, and understand the heart of an organization.
She has experience with the DISC, FIRO-B, and Thomas-Kilman Conflict instruments; Hay Group 360 coaching instrument certification; and a strong facilitation background in Appreciative Inquiry and The World Café.
She speaks fluent English, Spanish, and Italian and, she has traveled and lived in Italy, South America, France, Canada, Mexico, and China.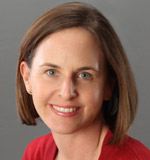 Melissa Forcella, Staffing and Leadership Recruitment
Forcella brings 15 years of experience working in the for-profit and non-profit sectors to Delta Prime Consulting where she focuses on end-to-end recruitment. Her commitment to recruiting and on-boarding the most qualified talent for clients stems from her desire to assist and build meaningful mission-based organizations. She has a thorough understanding of the non-profit space, and she's successfully filled positions at all levels of an organization — from director to executive assistant.
As the former director of business development at Ampro Energy, a start-up retail energy provider, Forcella recruited staff, managed all client relationships, and aided in building the business. Her ability to source and retain the right talent for her team contributed to the successful development of the company until its eventual sale. She's also held marketing and research roles at the United Nations and Lehman Brothers.
Forcella brings unparalleled personal and strategic thinking skills, as well as a collaborative recruiting approach, to the Delta Prime team. She has a knack for tapping into the clients' needs, understanding their strategic direction, and effectively seeking out the best available talent to meet them. She utilizes her strong research and marketing background to source candidates through diverse selection and qualification techniques. Her highly specialized recruitment method ensures candidates' behavioral and personality traits are the right match before they're presented to a client.
A United Kingdom native, Forcella has called Houston, Texas home for 10 years. She has a B.A. in business administration from the University of Northumbria in the United Kingdom.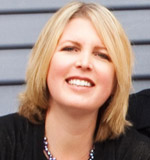 Liza Taylor, Board and Leadership Effectiveness
Liza Taylor is an organization development and HR consultant with a passion for helping visionary mission-based organizations thrive. She's spent 12 years developing organizations, during which she's gained extensive expertise in organization and culture diagnosis, organization design and effectiveness, team dynamics and development, board effectiveness, management development, and strategic planning.
Taylor's graduate work focused on non-profit board effectiveness where she developed a method for measuring board effectiveness using 56 factors common in top-performing boards. After administering this method to her case study board, The California Psychology Internship Council, she designed and applied organization development processes specifically geared to improve board performance. This resulted in statistically significant positive change in the board's effectiveness.
In addition to her masters degree in organization development from Pepperdine University, she also has a B.A. in cultural anthropology from the University of California at Santa Barbara, and a professional designation in human resource management from UCLA.